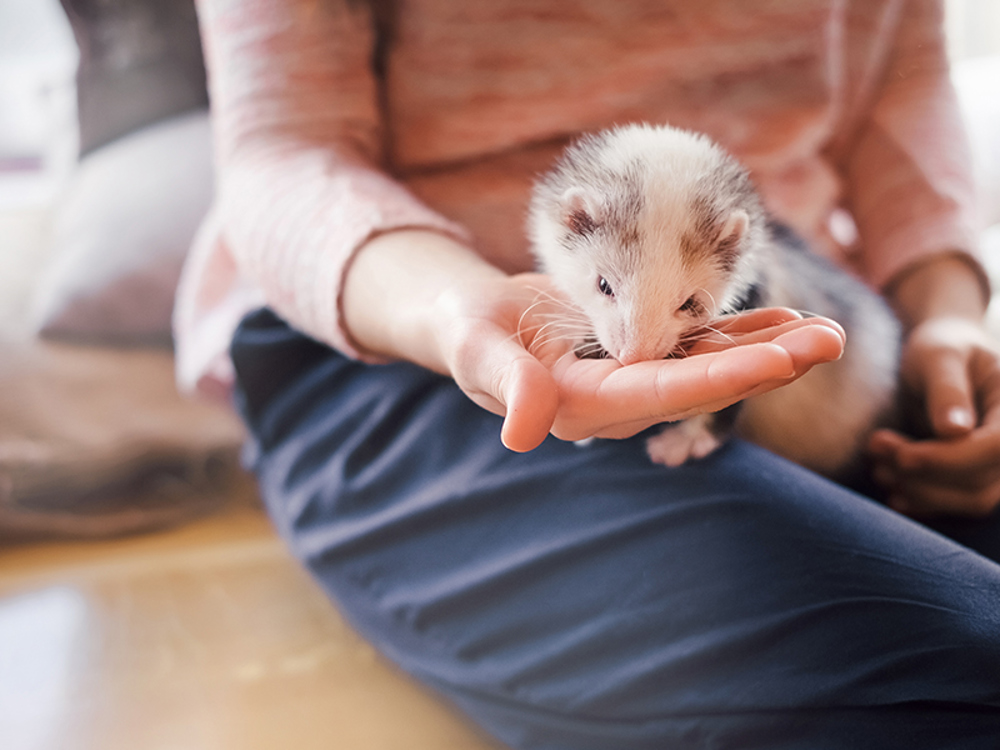 With many owners concerned about pet theft, there are

 
a number of
responsible

 
steps that owners can take

 
to

 
help protect their pet from being stolen. This information and advice is also helpful to ensure reunification if your pet go
es

 
missing.
Identifying your pet
Microchipping is a legal requirement for all dogs in the UK. Make sure your pet is microchipped and that your contact details are up-to-date. If your pet goes missing, this will ensure that you are reunited more quickly when they are found. In 2018 and 2019, 68% of strays found by local authorities were safely returned to their owners due to having a microchip. If your pet is registered with us, you can update your details within your account.

Where possible, ensure your animal wears a collar with an ID tag. This ID tag should show your up-to-date address, but you could also include your mobile number. An ID tag is a legal requirement for dogs, but is a useful way to identify all pets –such as cats  in the event that they are stolen or go missing. Purchase an ID tag today.   
Be vigilant
Be alert. Make sure that you are always vigilant of your surroundings and that you always know where your pet is, regardless of whether you are at home, in the garden or in a public place. If you are approached by a stranger asking questions about your pet or where you live, make sure that you are cautious with what information you share

 

Do not leave your pet tied up outside a shop, no matter how quick you intend to be 

 

Never leave your pet alone in a parked car as the vehicle could be easily broken into and your pet stolen. Make sure you 

never leave your pet alone in a vehicle on a warm day

 as they could overheat and die

 

For dog owners, ensure that your dog is well trained and will reliably 

come back to you when called

 

Report any suspicious activity you see to the police, whether it concerns your own pet or someone else's

 
Other measures
Make sure you take regular pictures of your pet from a number of different angles, so that they can be used to help track them down in the event that they go missing. This will also help prove you are the owner if necessary

 

If your pet is stolen or goes missing, post pictures on social media to raise awareness. This will help to make your pet 'too hot to handle', meaning that the risk of being caught outweighs any advantages of stealing your pet

Keep your pet's important documents, such as their microchip number and their pet insurance, somewhere safe so that you are able to easily access them in the event of an emergency

 

If your pet is registered with 

Petlog Premium

, you can download a missing pet poster from within your 

account

 
What to do if your pet is stolen
Who to contact
Immediately ring 999 to report your pet as stolen. Ensure that the police record it as a theft and that you receive a crime reference number

 

If your pet is registered with Petlog, contact our 24/7 reunification line on 01296 737600 and report your dog as lost or stolen. Make sure you provide the call handler with the crime reference number that the police have provided you with. If anyone tries to re-register your pet's microchip, you will be alerted

 

For dog owners, ring your 

local council's dog warden

 – and the dog wardens in neighbouring authorities – to report your dog as lost or stolen

 

Get in touch with

local shelters and rescue charities

to alert them of your situation, and send them a copy of your 'missing' posters for them to display

 

Contact 

local veterinary surgeries

and provide them with copies of your 'missing' posters. T

his will help in the event that your dog is brought in for treatment

 
Where to go
Thoroughly search your own property. Make sure you check places that your pet could be hiding or resting, such as under beds, behind sofas, or in wardrobes

 

Search your neighbourhood, especially places that you typically go with your pet

 

Ask your neighbours to check their properties, particularly their gardens, garages, sheds, conservatories and greenhouses, for your pet

 
How to raise awareness 
Put up 'missing' posters around your neighbourhood. These should have a clear picture of your animal, as well as your contact details so that you can be easily contacted when your pet is found

 

Dog owners should visit

DogLost

 and cat owners should visit 

CatAware

to raise awareness. Report your pet as lost or stolen on as many of the missing animal websites as possible

 

Contact your local newspaper or radio station and ask them to help share your message

 

Join your local area's Facebook group and share images of your pet. Ask members to circulate and share your posts to help spread the message
More information