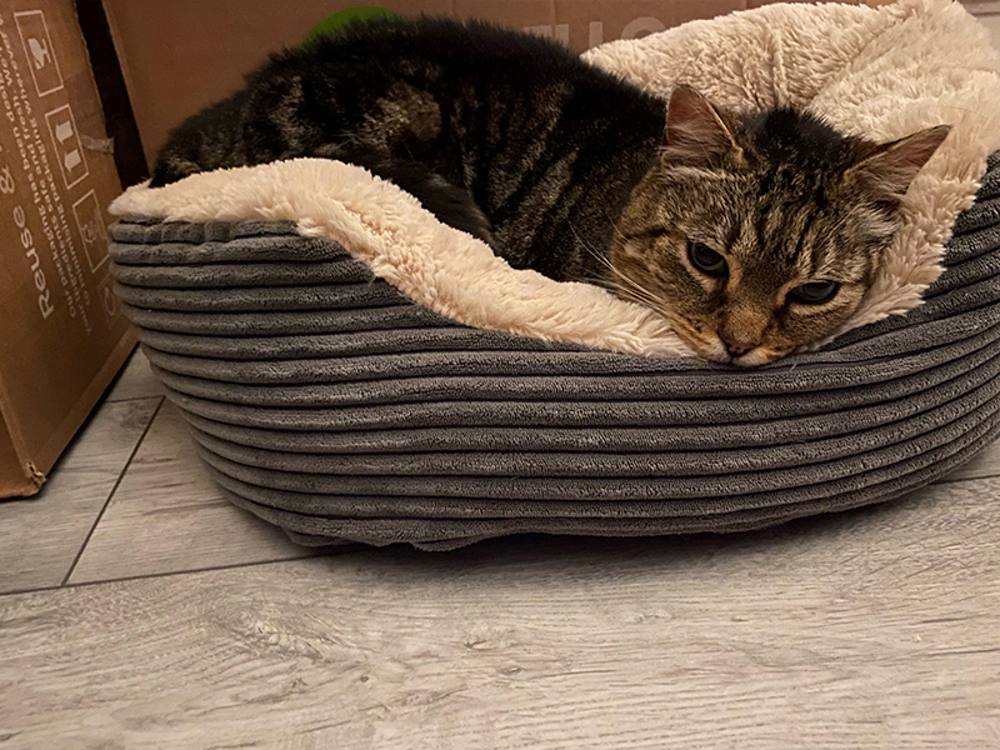 Name of pet: Tommy 
Area: Lancashire 
Zena's story:

Tommy is a nine-year-old cat who went missing five years ago, and was finally found by his family after being notified of his appearance in March 2022. His owners used Petlog Premium to log Tommy's disappearance and then to log any updates, such as when they moved house three years later. His owners never gave up hope, or doubted that they would see Tommy again.
Despite not seeing Tommy for three years, when they moved house, they said that they were sad to leave knowing that Tommy was still out there, but they were only moving down the road so hoped that they would still find him. Tommy's family searched on social media for any sightings of him, but never had any luck. Until one day, after 5 years of Tommy being missing they had a phone call explaining that he had been found. Tommy's family explanation as to why he was missing for so long is that someone had taken him in and hadn't had him scanned for a chip as when they went to collect him, he was wearing a collar with the name 'Tony' on.
Tommy's owner's comment "I never gave up hope, waiting for that call for nearly five years and it finally came! As soon as Tommy went missing I logged him on the system and also when I moved house 3 years ago. It is so important to update all details on the system as you just never know! Thank goodness I did! He is now settling into his old/new home with his three fur sisters. I'd like to say a special thank you to 'it's all about the animals' volunteers who scanned and reunited us with Tommy. They do incredible work and I'm forever grateful. I'm just so glad my boy is back home along with his family, we have missed him so much. It's so important to keep your Petlog details up to date, don't give up hope! I hope this story helps other realise how important having your cat chipped and details updated!"
Keep your details up to date
Make sure your details are up-to-date to have the best chance of reuniting your pet with you should the worst happen. We offer a
Petlog Premium
 package for a one-off fee of £19.95. This allows the pet keeper to update their records as many times as is needed throughout the lifetime of their pet – that would be less than £2 per year. We don't believe this is too much to pay for the peace of mind of knowing a pet is far more likely to be returned home if it went missing.