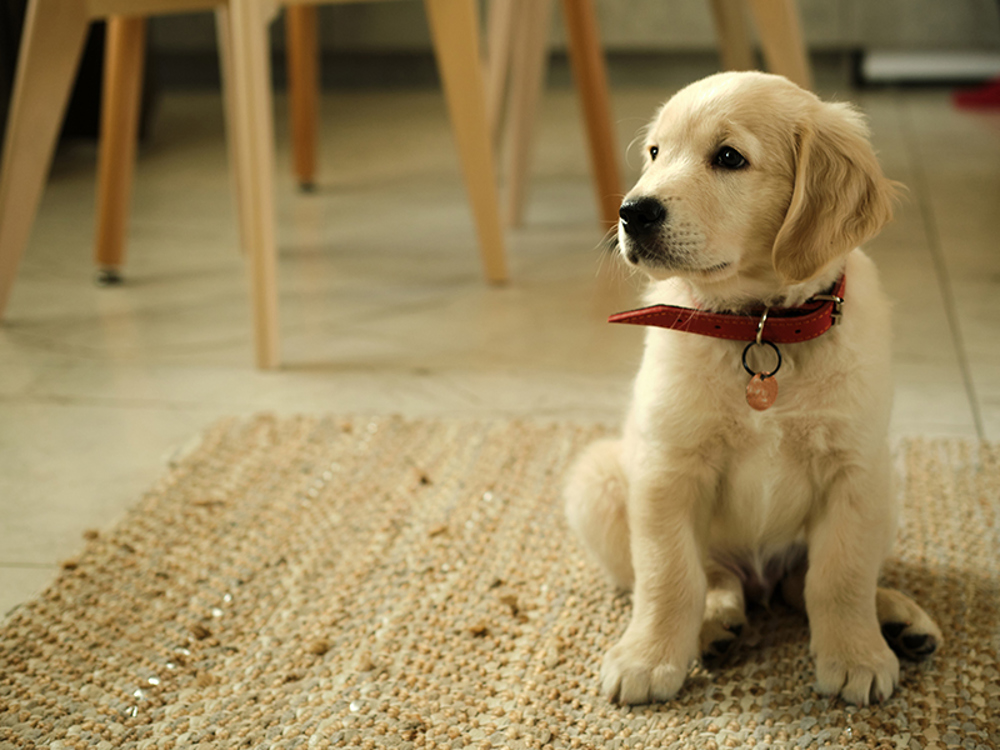 If your pet should go missing, microchipping is a great way to ensure that the best efforts are made to reunite you with your pet. However, it is only effective if pet keepers remember to keep their contact details up-to-date, which is a new requirement within the Compulsory Microchipping of Dogs legislation.

Any changes to a keeper's contact details must be updated on their microchip database to ensure compliance with the law. If a dog keeper subsequently moves, or changes their contact telephone number, etc. then the dog is no longer considered microchipped under the new law and enforcement can be taken.
What is microchipping?

Microchipping is a simple, safe and quick procedure - one that can make all the difference in being reunited with your pet should they stray or go missing.

The microchip is the size of a grain of rice and the procedure, which is carried out by a vet or trained microchip implanter, takes only a few minutes but lasts a lifetime.
Does microchipping hurt?

Like an injection, microchipping can cause some discomfort however it is over in a couple of seconds. Like humans when they have an injection, most will not notice it. Always check with your vet if you have any concerns. 
Is microchipping expensive?

Depending on where you are getting your pet microchipped will depend on how much it will cost. 
How long does my pets microchip last?

They should last for your pets lifetime. 
How does a microchip help to reunite a lost pet with their keeper?

Once your pet is microchipped, you and your pet's details are stored in a microchip database along with the microchip's unique 15 digit code.

When a missing pet is found, an animal professional (for example a vet or dog warden) will scan the pet revealing the microchip's unique 15 digit code, and contact the microchip database your pet is recorded with. The customer care staff will perform some security checks before releasing your contact details to the animal professional, so that your pet can be reunited with you.
How do I find an implanter?
Am I registered with Petlog?
How do I register my pet's microchip?

The person doing your microchip for your pet will pass your details onto the database. 
The law
What is the law around microchipping?
What is the law around pet ID tags?

Thousands of pets go missing each year, and a lot of those are never returned to their keepers because their details are not up to date on a microchip database and they have no other form of identification (e.g. pet identification tags).

The Control of Dogs Order 1992 mandates that any dog in a public place must wear a collar with the name and address (including postcode) of the owner engraved or written on it, or engraved on a tag. Your telephone number is optional (but advisable).

You can be fined £5000 if your dog does not wear an identification tag.

Exceptions:

Dogs used on official duties by the armed forces, HM Customs & Excise or the police
Dogs used for sporting purposes and packs of hounds
Dogs used for the capture or destruction of vermin
Dogs used for driving or tending cattle or sheep
Guide Dogs for the Blind
Dogs used for emergency rescue work

Purchase a Kennel Club identification tag

.