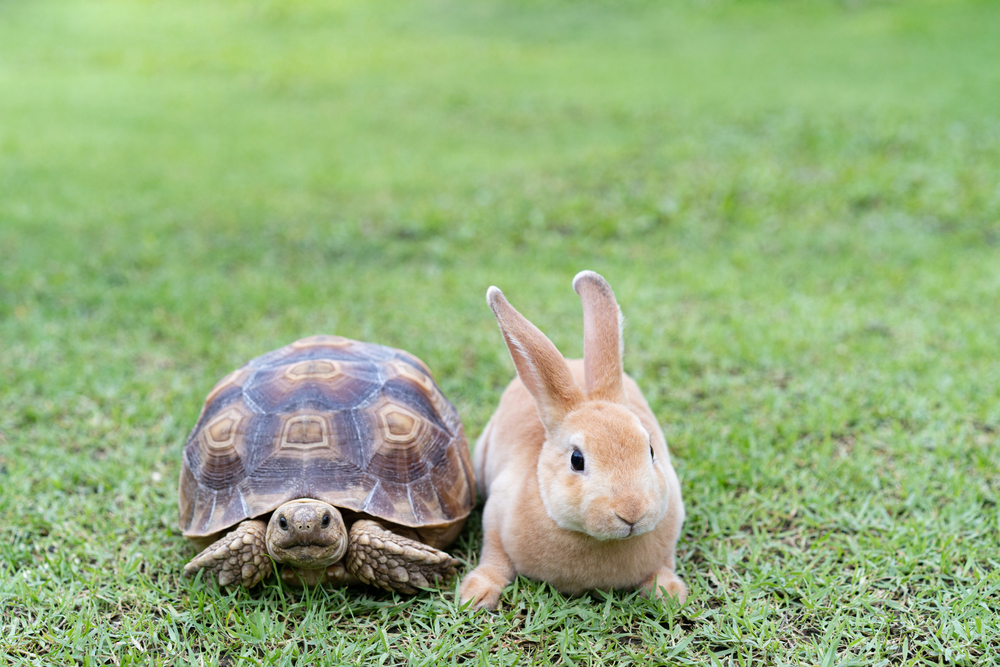 Whether you're planning ahead, have just moved to a new house, are worried about pet theft or have a pet that keeps escaping, there are a number of ways to keep your pet safe when in the garden.


Remember to keep gates and doors closed
If your pets are kept in an outdoor run, hutch or enclosure ensure that any gates or hatches are closed after use
If your pet has free reign of the garden, ensure your gate is kept shut and locked after you go through it, or try adding a self-closing mechanism to your gate
Fencing
Having a fence around your garden is one of the best ways to keep your pet secure.
Make sure that there are no holes in your fence or any gaps between fence panels. It's worth checking the fence perimeter regularly to make sure it's well maintained
Ensure your fence is sturdy and made from a sold material
Make sure your fence is high enough to stop your pet from jumping over it. Some pets can jump quite high, so it should be at least 6ft tall
Consider using chicken wire that's bent at 90˚ to help prevent your pet from digging underneath the fence. Part of the chicken wire should be placed on the floor, and ideally slightly buried, while the bent section should be secured to the fence
Keep your pet away from your fence by planting dense shrubs or larger perennial plants at its base
If your pet repeatedly digs at one area of the fence, try putting down paving slabs, loose bricks, or stones
If your pet can see through the fence, try planting shrubs and bushes against it to reduce any stress from seeing other people's pets
If you're concerned about pet theft
Keep your pet in the back garden where they are less visible to anyone walking past your house
CCTV or motion sensor lights can help deter anyone from entering your garden
Put locks on any gates to the garden
Try attaching a bell, an alarmed padlock or something that makes a noise, like wind chimes, to your gate so that you can tell if anyone tries to enter your garden
Keeping your pet safe in the garden
If you compost your food waste then make sure that your compost heap is covered or that your pet can't access it. Some types of rotting food and mould can be very poisonous to pets
Don't plant any poisonous or spikey plants
Always keep your dog out of your shed and away from dangerous chemicals
Don't use cocoa mulch around your garden as this can be poisonous
Avoid using pesticides or herbicides
Cover or fence off ponds
On hot days provide your pet with freshwater outside and ensure they have a cool shaded area to sit in
Prepare for the worst
Just in case your pet does leave your garden, ensure that they're microchipped and that your details are up-to-date on the database they have been registered on. If your pet's details are registered with Petlog you can update your details online. Petlog Premium allows you to update your records as many times as is needed throughout the lifetime of your pet for a one off fee of £19.95.