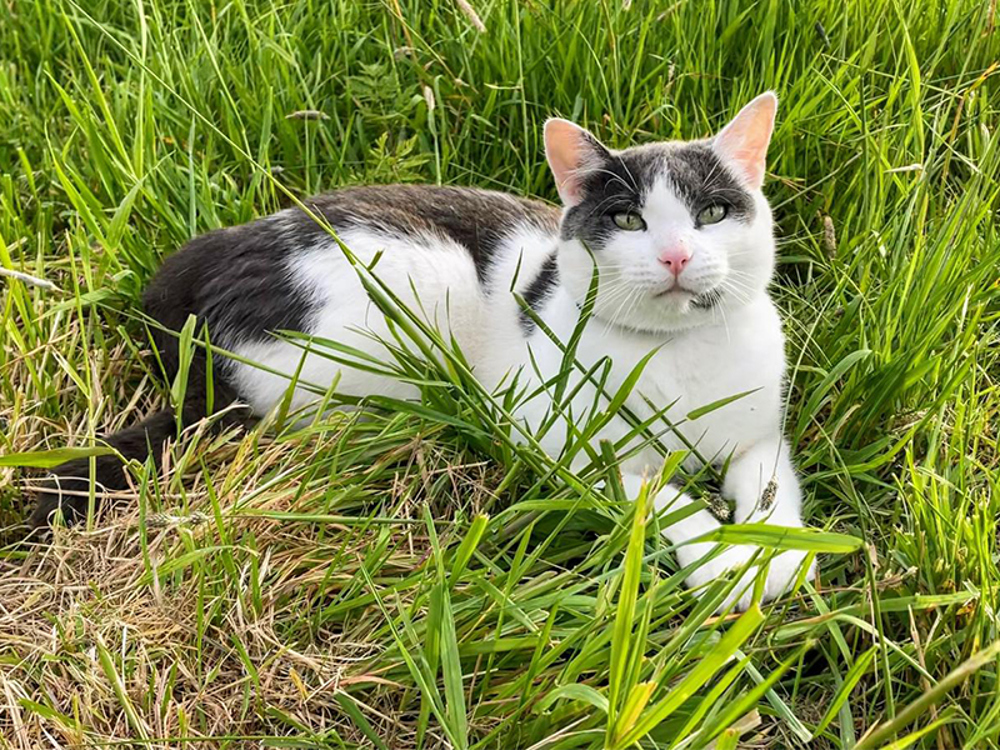 Name of pet: Kitcat
Area: Chorley
Kitcat's story: Kitcat was first found by a kind lady, when he came to her house on 1 April 2020. He was described as being very hungry and his pads were raw. The lady who found him had just had spinal surgery and was shielding. Despite her being very weak and tired she ordered some cat food and did her best to care for him. In the hope to find his home, she asked her neighbours to post his photo on Facebook but they had no joy in finding his keepers.
He was semi-feral when he came but little by little she built up his trust and he became playful and adorable. In April 2021 he was taken to the vet as his ear was damaged and it was discovered that he was chipped. The vets traced the keepers and he was reunited with them that same day.
The lady who found Kitcat commented "the strangest thing was I named him Kitcat as he turned up on the anniversary of my daughter's death and her name was Catherine. They had called him Catcat. I was so upset he went home so I adopted two cats a couple of weeks later. The keepers of Catcat think he was stolen by a neighbour and dumped somewhere".
Keep your details up to date
It is essential to keep your pet's information current to maximize the likelihood of reuniting with them if they become lost.

To facilitate this, we provide a Petlog Premium package that offers several benefits for a one-time fee of £19.95. With this package, pet keepers can easily update their records as many times as necessary throughout their pet's life. When you consider that this amounts to less than £2 per year, the cost is minimal compared to the peace of mind it brings. By taking advantage of this offer, you significantly enhance the likelihood that your beloved pet will be safely returned home if it ever goes missing.