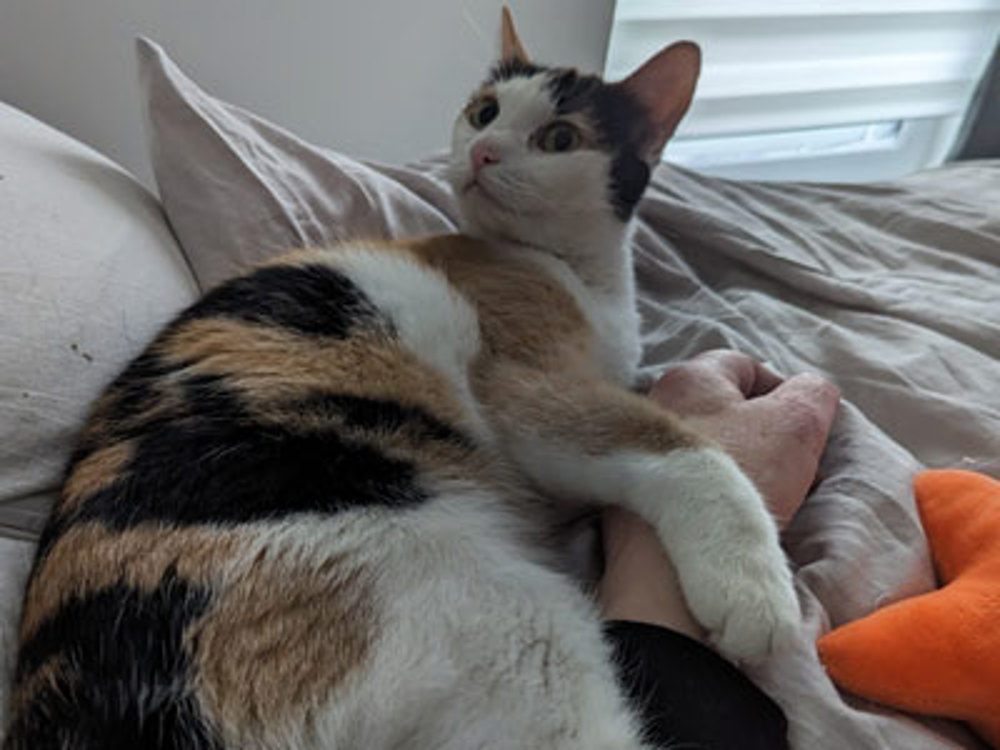 Pets name: Boo

Area: Aberdeen

Boo's story:

Back in 2016, Boo didn't return home at her usual time. This worried the keepers, but matters were made worse due to the weather conditions at the time. Aberdeen was sitting at -7°C and had some snowfall which meant that Boo could be lost out in the cold. She had been kept inside for the past five days due to the snow, but her keepers let her out eventually as Boo became noticeably desperate to go outside. As a shy cat, it is unlikely she allowed anyone to approach her and take her in. This meant the keepers wanted to get her back as soon as possible. They would stay up all night in case she returned home, left cat litter around the house and placed items in the garden with their scent on them in hopes that Boo would pick it up. On top of this, the keepers also placed notices on social media and went out calling for her every day she was missing.

One evening, they let their dog out into the garden and suddenly Boo runs into the house looking shaken and skinny. This was such a relief for the keepers who were glad to have her back home where they could get Boo back to her normal self. The keepers suggest leaving items with a scent on them are a good way of trying to get your pets back home. Posters on lampposts and social media are also very helpful as well as keeping your microchip details up to date.
Keep your details up to date
Ensuring your pet's information is current is essential for maximizing the likelihood of a successful reunion if they become lost.

To streamline this procedure, we provide a Petlog Premium package, offering multiple advantages for a single payment of £19.95. This package allows pet owners to effortlessly update their records as often as necessary throughout their pet's lifetime. At less than £2 per year, the expense is minimal in comparison to the peace of mind it affords. By seizing this opportunity, you greatly enhance the chances of being efficiently reunited with your treasured companion in the event of their disappearance.