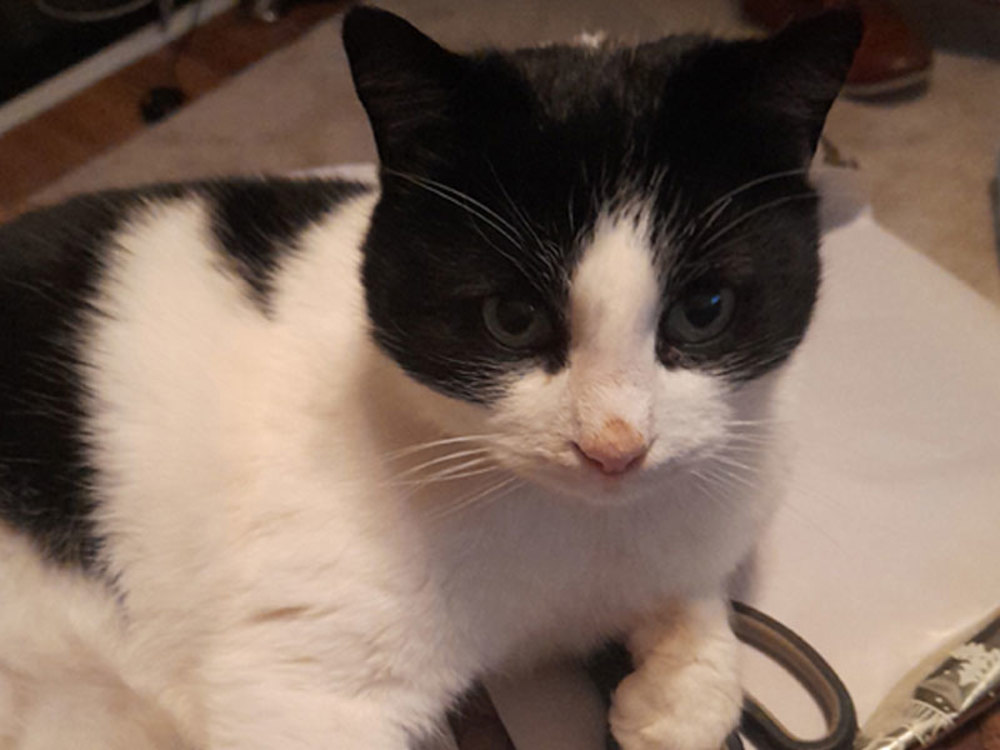 Pets name: Bruce

Area: Bradford

Bruce's story:

Bruce had been living in his home for seven years and became very familiar with his surroundings. But after a change of address, this familiarity seemed to fade. The keepers tried to keep Bruce indoors until he became comfortable with the new area he would be living in, but he managed to escape before this could happen. This was the keeper's worst fear and they searched endlessly to find their beloved cat. They placed posters in the local area, as well as online, in the hopes that someone had seen him. They even spoke with all neighbors to check if Bruce had gotten himself trapped in one of the houses.

After almost seven months with no word of his whereabouts, he was found by a cat volunteer who took Bruce to the vet. His chip was scanned which made reunification a simple process. With no injuries or signs of poor health, Bruce is doing much better now that he is home.

The keepers quoted the support from Petlog and pet rescue volunteers as being crucial in maintaining their positive attitude toward finding Bruce and suggest to others to never give up when looking for their pet, no matter how long they have been missing.
Keep your details up to date
Ensuring that your pet's details are up-to-date is crucial in increasing the chances of a successful reunion in case they go missing.

To facilitate this, we provide a Petlog Premium package, available for a one-time fee of £19.95. With our Petlog Premium package, pet keepers can conveniently update their records as frequently as needed throughout their pet's lifetime. This works out to be less than £2 per year, a small price to pay for the peace of mind that comes with knowing that your pet is more likely to be safely returned home if it ever goes missing.