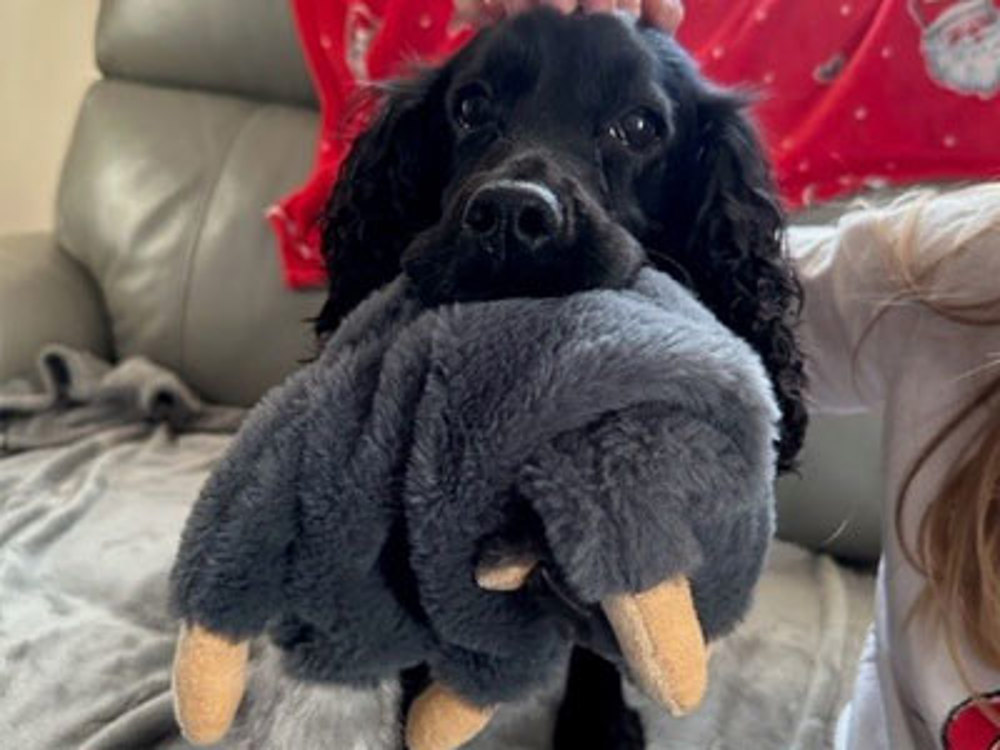 Pets name: Jazz

Area: Presteigne

Jazz's story:

Realising your dog has gone missing is one of the most gut-wrenching feelings. This is exactly what Jazz's keepers experienced when they found out she had been stolen from a secure kennel in her hometown. They used every avenue possible to try and get their beloved dog back home where she belongs, including searching on social media and various selling sites to see if anyone was posing as the owners and trying to sell Jazz.

The search for Jazz continued for eight months until New Year's Day 2023. A vet in Wolverhampton called the keepers to let them know Jazz had been found and handed to them. It's believed that Jazz had been left on the streets where she was seen and placed in the back of an ambulance. After such a horrible ordeal, Jazz finally landed in the right place as the lady in the ambulance helped care for an injury on her back foot. She then took her home and cared for Jazz that evening before taking her to the vet the next day. She even went as far as leaving her contact details at the vet to adopt Jazz should her keeper not be found. However, Jazz's microchip was scanned and thankfully the details were all up to date which made contacting the keepers effortless.

Now that Jazz is home, she is back to her usual self and luckily she had no significant injuries. The keepers advise others to make sure their microchip details are up to date.
Keep your details up to date
Keeping your pet's information up to date is crucial for increasing the chances of finding them if they get lost.

To simplify this process, we offer a Petlog Premium package which provides various benefits for a one-time fee of £19.95. This package enables pet owners to easily update their records as many times as needed throughout their pet's life. Considering that this amounts to less than £2 per year, the cost is minimal compared to the peace of mind it offers. By taking advantage of this offer, you significantly improve the probability of your beloved pet being safely reunited with you if it goes missing.