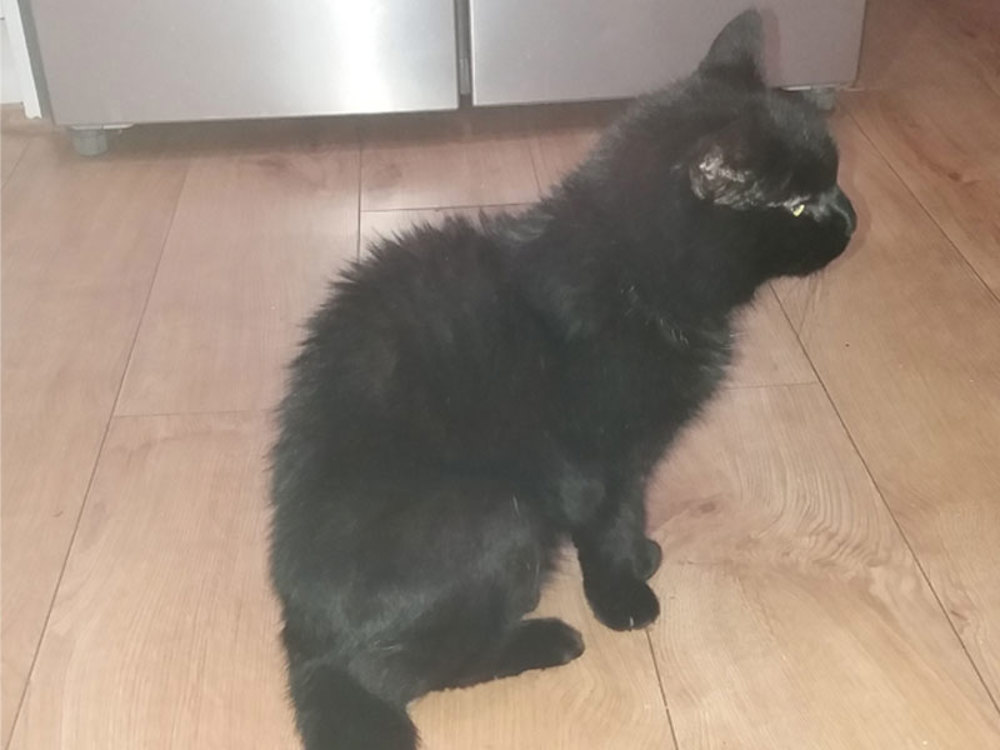 Pets name: Mollie

Area: Derbyshire

Mollie's story:

Mollie is a 19-year-old cat from Derbyshire. She was out in her keeper's garden one evening, which was not out of the norm. However, after a short while, the keeper noticed that Mollie hadn't retuned inside. As expected, this was very upsetting for the keepers, and they immediately began to search the local area and placed alerts on social media. They also made sure to inform the local vets in case she was handed in. Luckily, Mollie was spotted in a garden not too far away by some individuals who thought she may be ill. Because of this, they wanted to try and catch Mollie so they could take her to a vet. They noticed one day she had fallen asleep on one of the garden chairs. Mollie is deaf so she didn't hear any footsteps as they approached, and they were successfully able to take her to a vet. This is where her microchip was scanned, and the contact details of her owner were identified.  

This meant that she was able to be reunited within just three weeks. She didn't have any significant injuries and is doing much better now that she is home. The keeper urges others to also microchip their pets as it can ensure you are reunited as quickly as possible.
Keep your details up to date
Ensuring that your pet's details are up-to-date is crucial in increasing the chances of a successful reunion in case they go missing.

To facilitate this, we provide a Petlog Premium package, available for a one-time fee of £19.95. With our Petlog Premium package, pet keepers can conveniently update their records as frequently as needed throughout their pet's lifetime. This works out to be less than £2 per year, a small price to pay for the peace of mind that comes with knowing that your pet is more likely to be safely returned home if it ever goes missing.