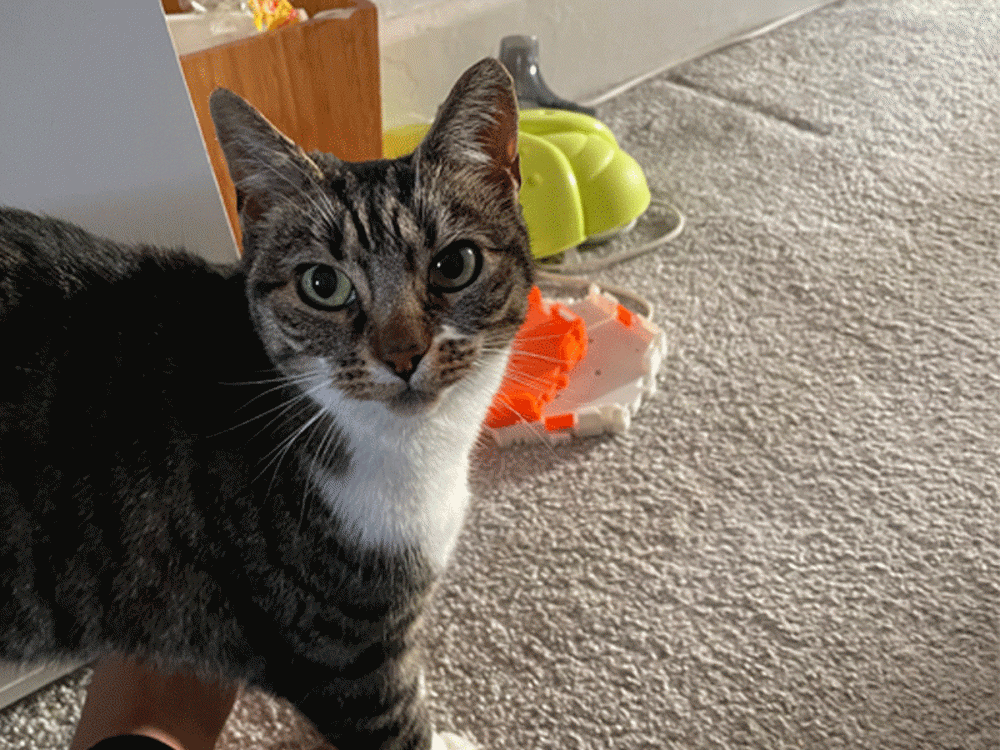 Pets name: Nova

Area: Dorset

Nova's story:

In September, Nova, a cat from Dorset had gone missing. Her keepers were left extremely worried and began to put up posters in the surrounding area to alert people to their missing cat. A week had gone by with no sign of Nova, until the posters were noticed by someone in the local area. This person had seen Nova in her garden a few times and after seeing the poster, she realised it was the missing cat. The next time she saw the cat was on a busy road near a river. Nova was able to be reunited due to the posters her keeper had put up but was very hungry by the time she was found.

She was taken to the vet for some advice but is now safely home and settled back with her keepers. The keepers suggest that other people who find themselves in a similar situation should use social media and posters to raise awareness. In addition, making sure to alert the microchip will help as vets in the local area will be notified.


Keep your details up to date
Keeping your pet's information up to date is crucial for increasing the chances of finding them if they get lost.

To simplify this process, we offer a Petlog Premium package which provides various benefits for a one-time fee of £19.95. This package enables pet owners to easily update their records as many times as needed throughout their pet's life. Considering that this amounts to less than £2 per year, the cost is minimal compared to the peace of mind it offers. By taking advantage of this offer, you significantly improve the probability of your beloved pet being safely reunited with you if it goes missing.