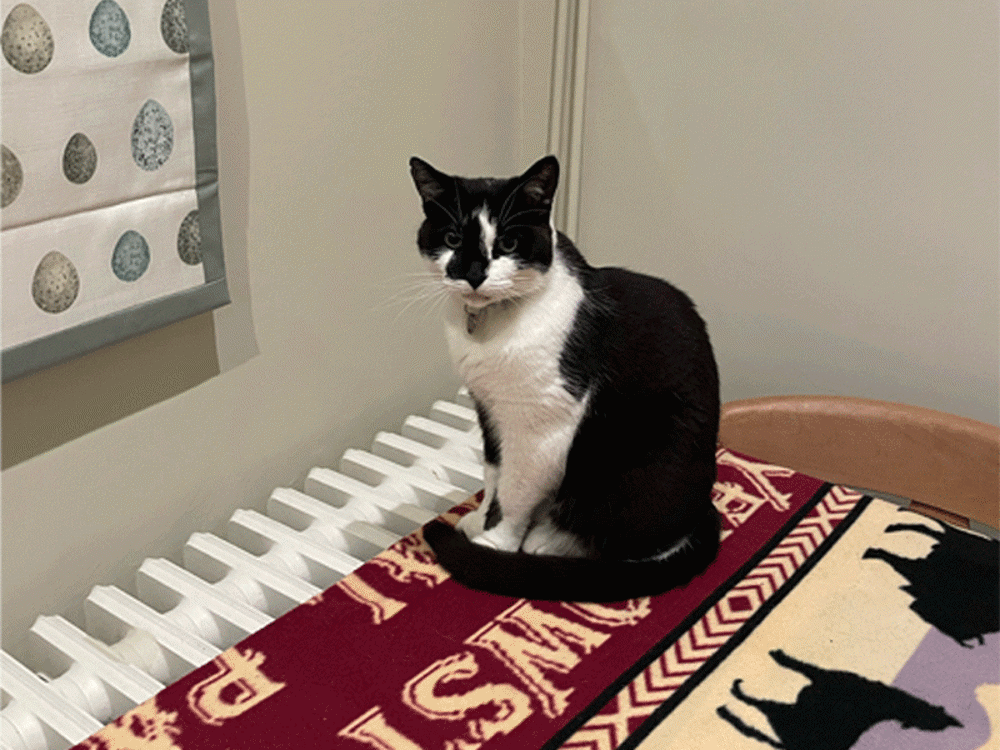 Pets name: Olly

Olly's story:

Olly is a cat of habit and always stays in the same territory. Unfortunately, on a rare occasion, Olly had managed to get himself lost and the keepers instantly knew something was wrong, as he could not be found in any of his usual places. They began to post leaflets through doors and place posters in high footfall areas. Social media was also used to maximise visibility and improve all chances of finding Olly. 

The keepers received a call from their neighbours who believe that Olly may have snuck in the house when the door was left open. They think the dog may have chased him and caused him to hide in the chimney. Olly's hiding spot was only given away by the sooty paw prints left on the furniture. The keepers were able to encourage him out from his hiding spot and bring him home safely. Olly spent the next week resting up and is now much less stressed then when he was found and back to his usual self.

During the time that Olly was missing, his keepers were very worried. However, they knew Olly had a Petlog microchip and consequently, all vets in a 30 mile radius were contacted when he was flagged as missing. This provided some much needed reassurance to Olly's keepers and allowed them to continue searching for Olly themselves. 
Keep your details up to date
Ensuring your pet's information is current is essential for maximizing the likelihood of a successful reunion if they become lost.

To streamline this procedure, we provide a Petlog Premium package, offering multiple advantages for a single payment of £19.95. This package allows pet owners to effortlessly update their records as often as necessary throughout their pet's lifetime. At less than £2 per year, the expense is minimal in comparison to the peace of mind it affords. By seizing this opportunity, you greatly enhance the chances of being efficiently reunited with your treasured companion in the event of their disappearance.