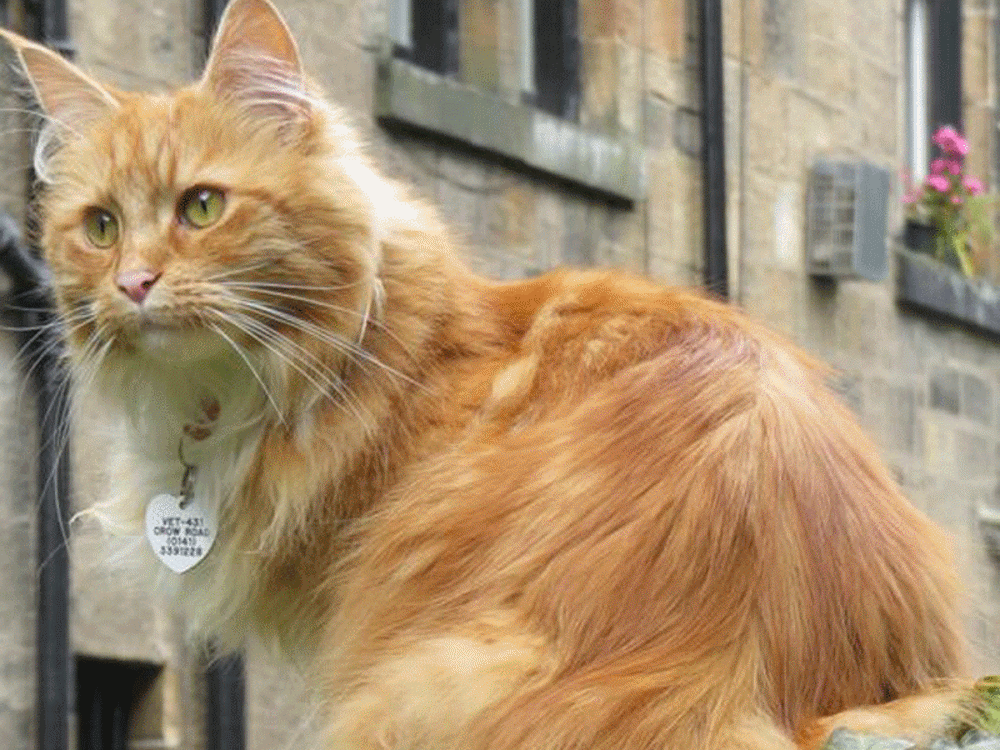 Pets name: Peri

Area: Glasgow
Peri's story:

When a beloved pet goes missing, it can be a distressing time. This was the case for Peri's keepers. They immediately went out to search for their cat, posting leaflets through every door in the neighbourhood and placing posters nearby. The keepers also placed a missing post for Peri on social media, which went on to be shared hundreds of times. 

Despite the distress the keepers were experiencing, they felt reassured that Peri had been microchipped. This meant that if he was found, he could be taken to a vet, scanned and reunited with his keepers via the contact details on the chip.

Luckily, Peri's keepers were contacted by a lady who had received one of their leaflets through the door. Peri had managed to climb through a window in a house under renovation. He became stuck in the bathroom until some builders found him. The leaflets managed to allow the safe return of Peri, who is now happily reunited and doing great.

The keepers commented on the importance of leaflets and posters as people are kind and want to help in the search of your missing pet.
Keep your details up to date
It is essential to keep your pet's information current to maximize the likelihood of reuniting with them if they become lost.

To facilitate this, we provide a Petlog Premium package that offers several benefits for a one-time fee of £19.95. With this package, pet keepers can easily update their records as many times as necessary throughout their pet's life. When you consider that this amounts to less than £2 per year, the cost is minimal compared to the peace of mind it brings. By taking advantage of this offer, you significantly enhance the likelihood that your beloved pet will be safely returned home if it ever goes missing.