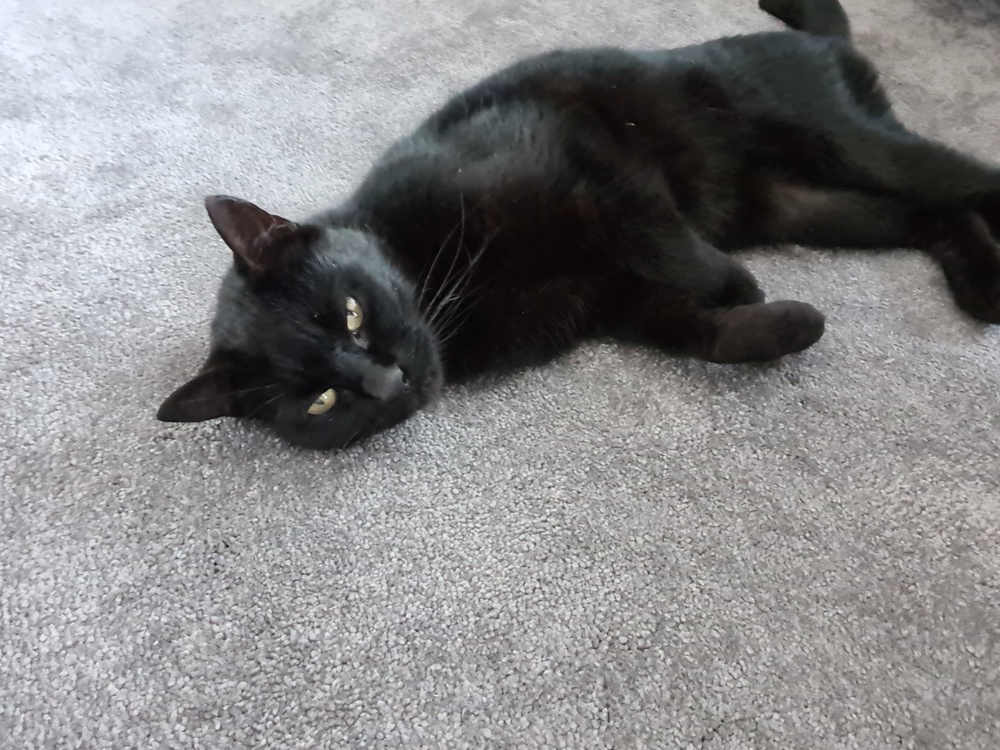 Name of pet: Smudge
Area: Durham 
Smudge's story:

Smudge, a cat from Darlington, has finally been reunited with his owners, since going missing seven years ago. Now eight years old, Smudge was a kitten when his owners last saw him in 2014, after he didn't return home from exploring outside with his brother. His owner said she was determined to find him and that she was adamant she would be reunited with him again at some point. 

His owner said that she contacted Petlog, who smudge is microchipped with, and her vet to alert them of his disappearance. She also put up posters, shared that he had gone missing on social media and looked for him every day for months, but heard nothing.  
She said that they were reunited because a man found him about half a mile from their home and took him to the vet to see if had a chip and then posted about it on Facebook. When he was found Smudge was skinny and his fur was in poor health but he was still very loving in his nature. His owner says that he is readjusting to life at home again and she hopes that he starts to get back into eating his food again soon. 

His owner comments "Please update your microchip details. I forgot to do mine as I went through a hard time about a year after I lost Smudge but it's important! Please look after your pets. They're for life not just when you first get them. I never once hesitate at the thought of him coming home again no matter how my life changed. Our pets are not only our pets but our family members for life."
Keep your details up to date
Ensuring your pet's information is current is essential for maximizing the likelihood of a successful reunion if they become lost.

To streamline this procedure, we provide a Petlog Premium package, offering multiple advantages for a single payment of £19.95. This package allows pet owners to effortlessly update their records as often as necessary throughout their pet's lifetime. At less than £2 per year, the expense is minimal in comparison to the peace of mind it affords. By seizing this opportunity, you greatly enhance the chances of being efficiently reunited with your treasured companion in the event of their disappearance.